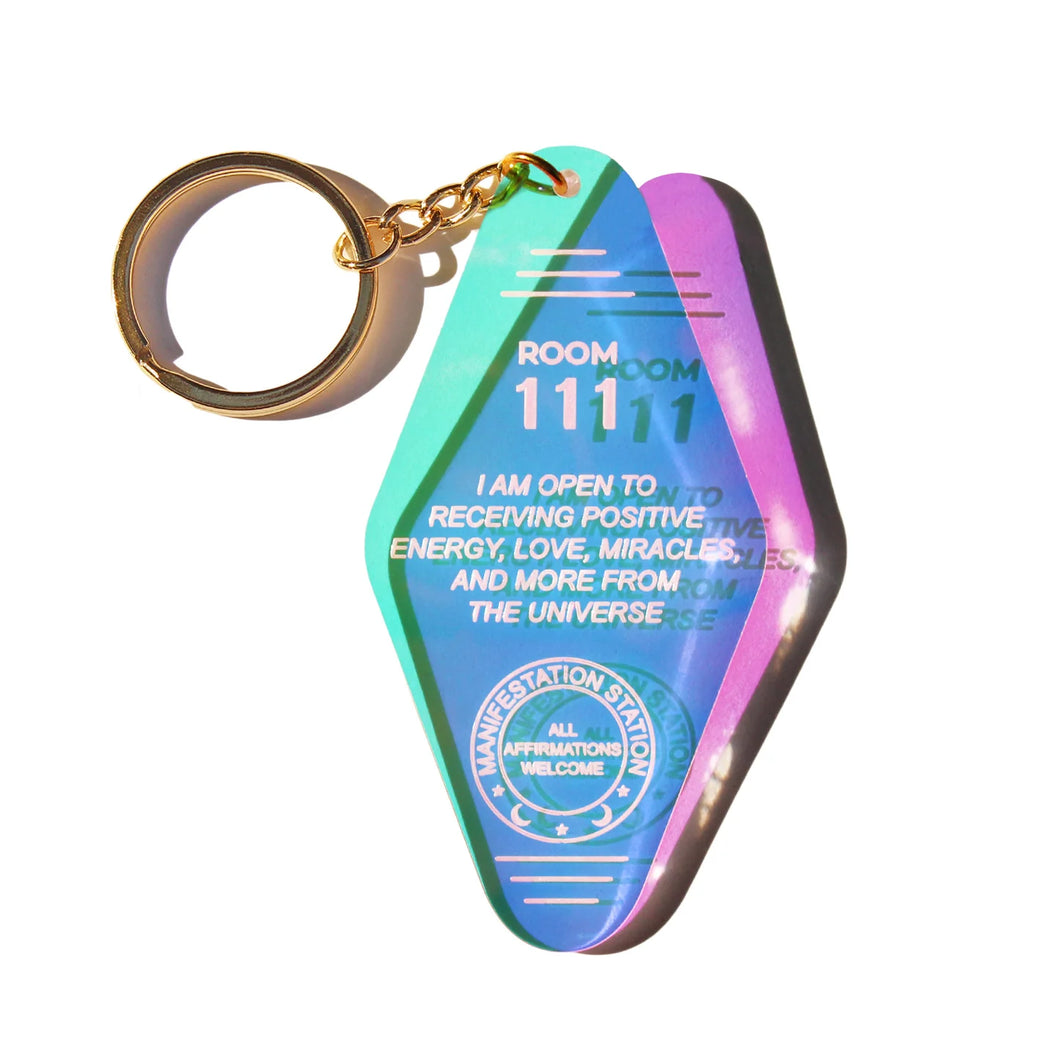 MIDNITE MINDS / 111 ANGEL NUMBER IRIDESCENT KEYCHAIN
Regular price $15.00 Sale
111 ANGEL NUMBER IRIDESCENT KEYCHAIN
Angel numbers are a sequence of three or four numbers that appear mysteriously in your life to deliver spiritual messages from the universe.
We're your spirit guides today and sending you the Angel Number 111. She represents signs of abundance, new beginnings, spiritual awakening, and enlightenment.
MATERIALS + DESIGN:
- 3.5" tall by 1.75" wide.
- Clear keychain that changes color in different lights.
- Design is laser engraved on one side.
- Includes 1" Gold metal keyring.