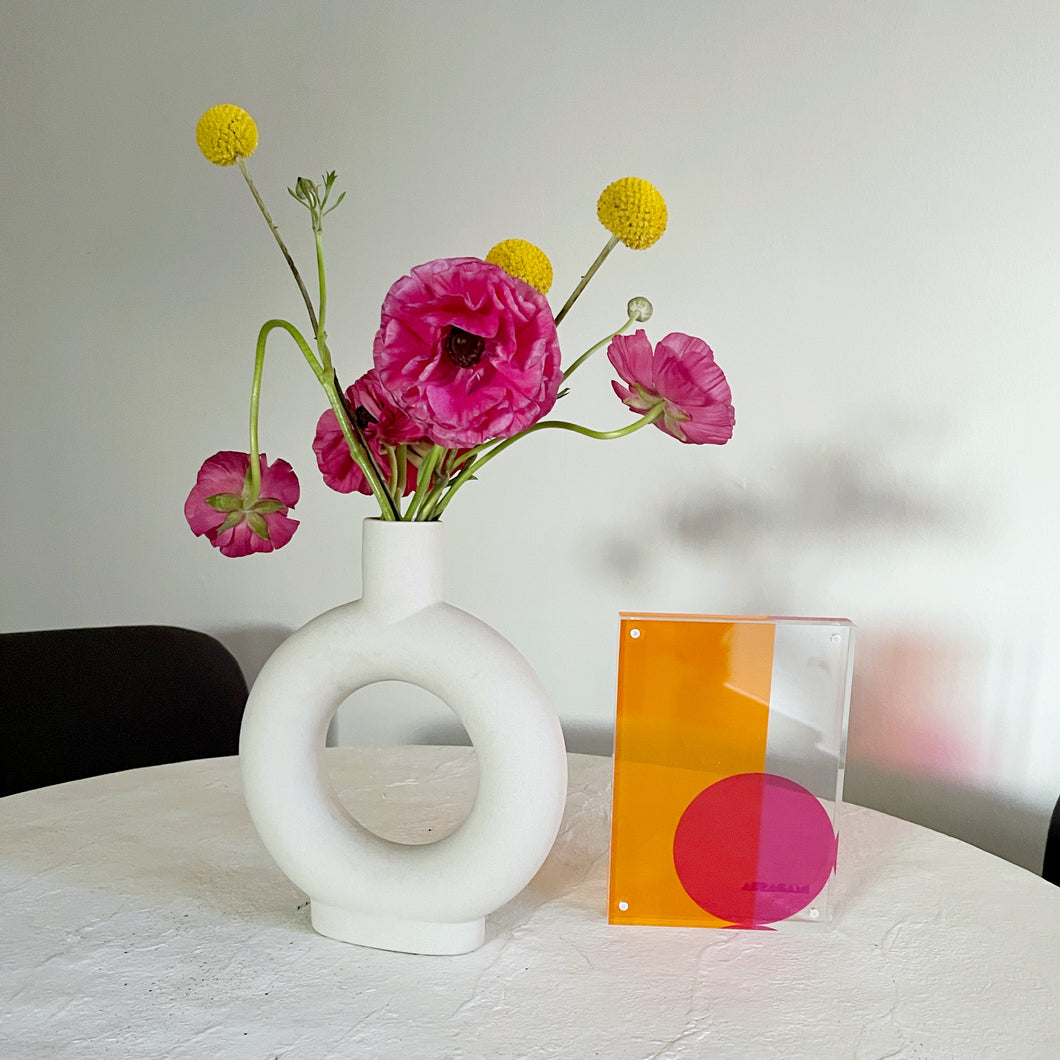 Aura Portrait Frame / Orange + Magenta
Regular price $40.00 Sale
Did someone ask for an Aura Portrait Frame? 🙋🏽‍♀️🙋🏻‍♀️🙋🏼‍♀️
These custom made acrylic frames are individually made by hand to bring color and joy to your space. You can choose your own unique placement of your portrait anywhere in the frame. Or even use it as a freestanding decor piece. 
5 x 7"
Crystal clear acrylic w/ 4 magnets
Due to the handmade nature of this product, each product will have some variances.